25 minutes flight

to discover the volcano of Reunion Island on board of our helicopter
25 minutes of eternity between sky and craters!
In the heart of Reunion's national park, the Piton de la Fournaise, our volcano, rises to 2 632 m in the south of the island. Regularly erupting, it offers a dazzling spectacle from a helicopter. The volcano is an almost obligatory stop on your trip to Reunion Island. The helicopter flight starts with a flight over the plain of sands, a vast expanse of red slag. You will feel as if you are flying over the planet Mars! You will effortlessly enter the enclosure and see the crater of the Dolomieux. Although our island emerged from the ocean about 500 000 years ago, the volcano in its present form is only about 5 000 years old, which is why this young volcano still regularly spews lava which descends the slopes in incandescent flows. You will finish your excursion by the vertiginous cliffs of the river of the ramparts, before a return by the lagoon of St Pierre and its coral barrier.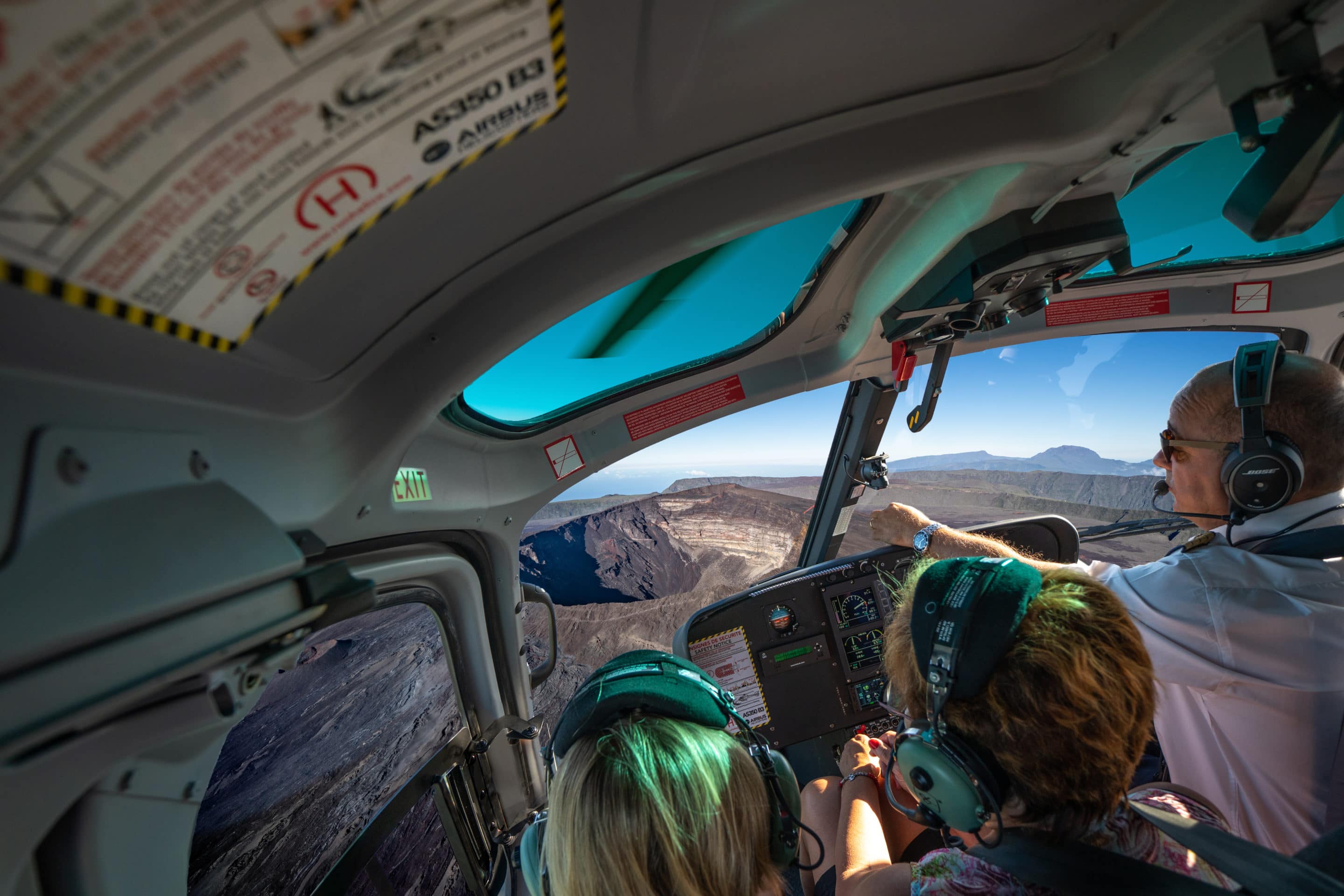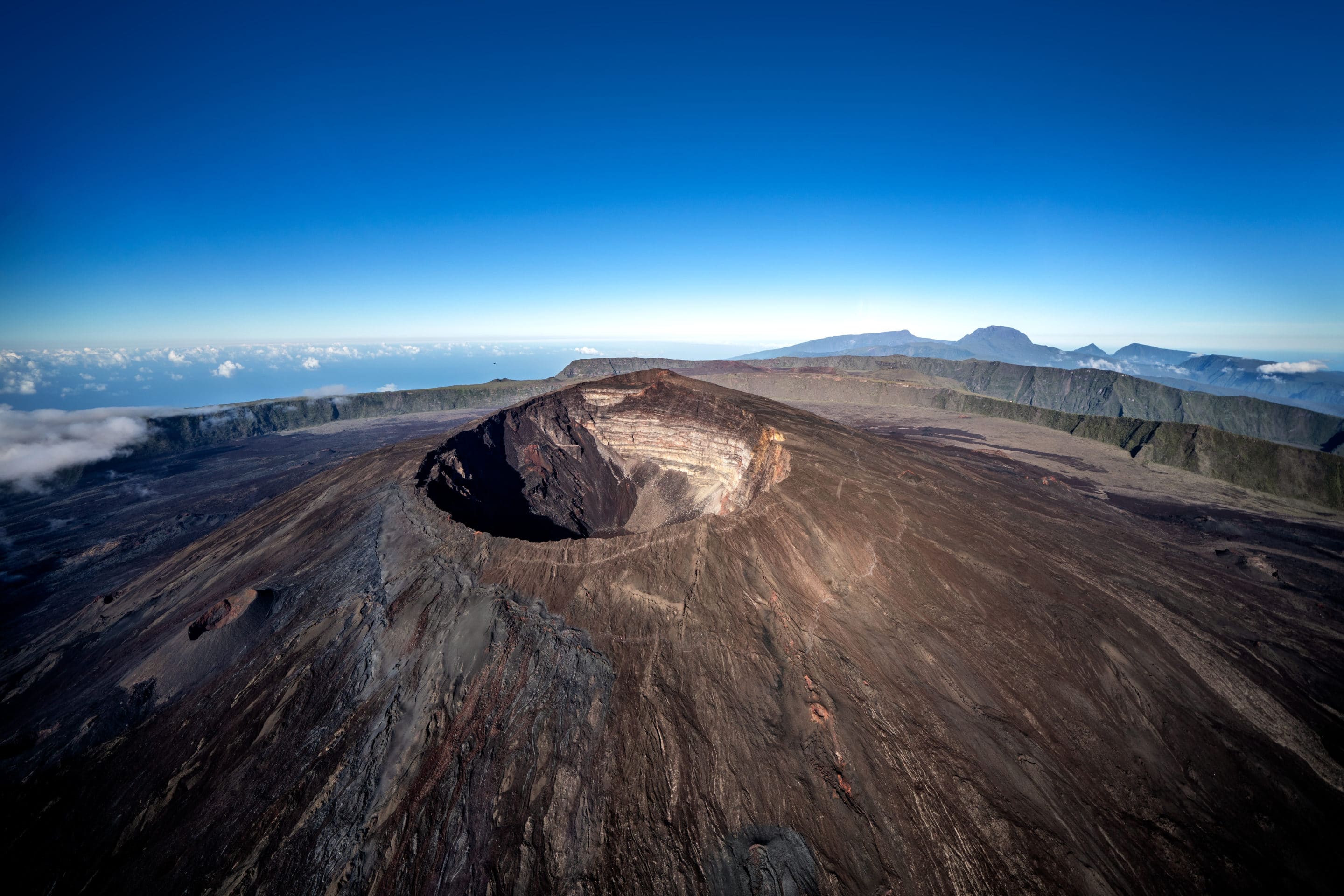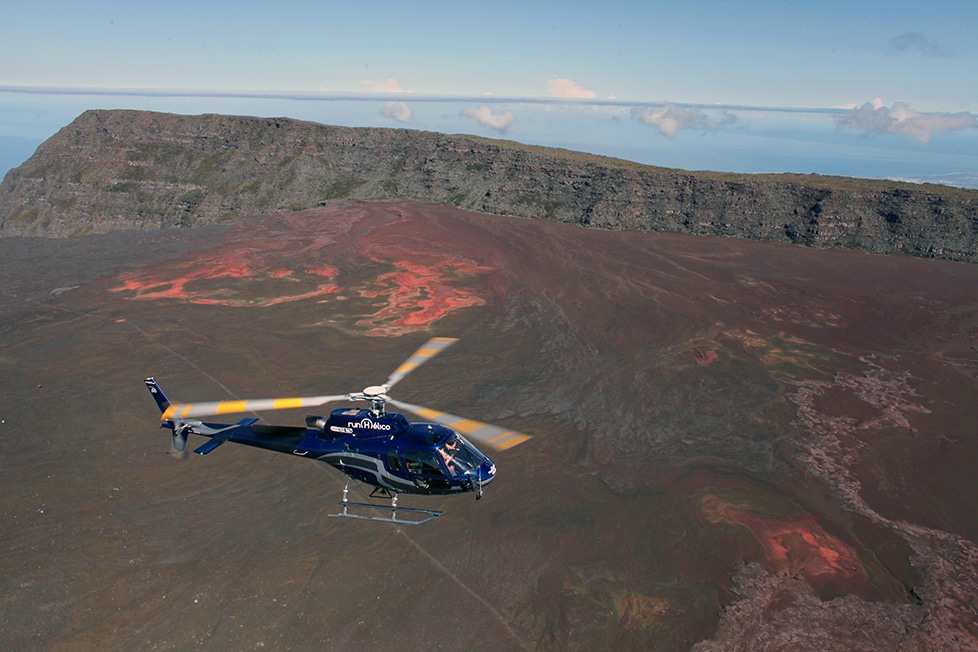 The Plain of Sands
The Plain of Sands is a lunar landscape of unreal beauty.
A must-see on the way to the volcano.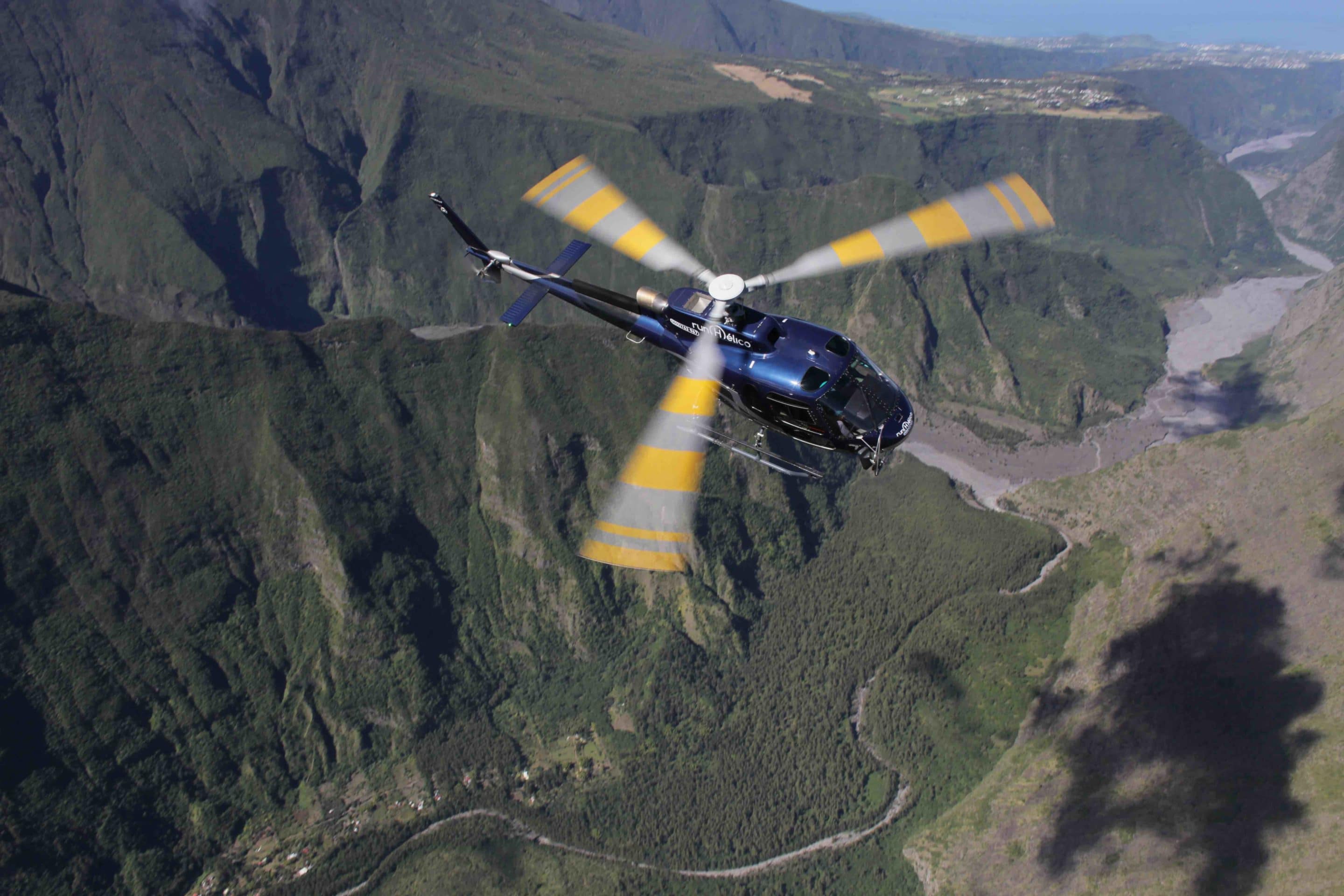 The river of the ramparts
The river of the ramparts
is a valley that was created about 250 000 years ago.
An hamlet (village) is still inhabited in the heart of : Roche Plate.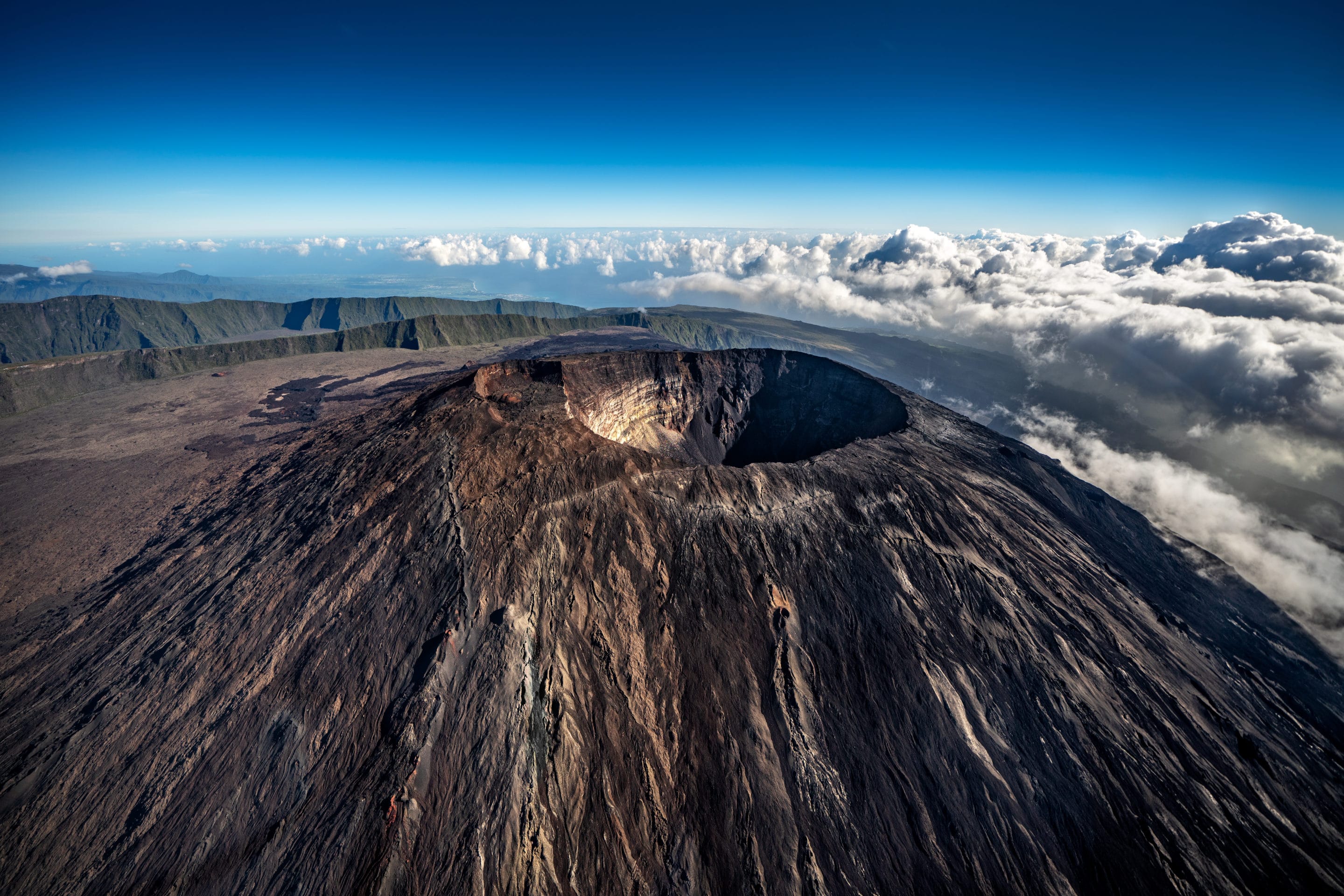 The volcano
The " Piton de la Fournaise ", which culminate an altitude of 2 632 meters, is the active volcano of Reunion Island