Leader in aerial work by helicopter in Reunion Island.
Ground team
We accompany you with our flight assistants to organize the conditioning of the loads.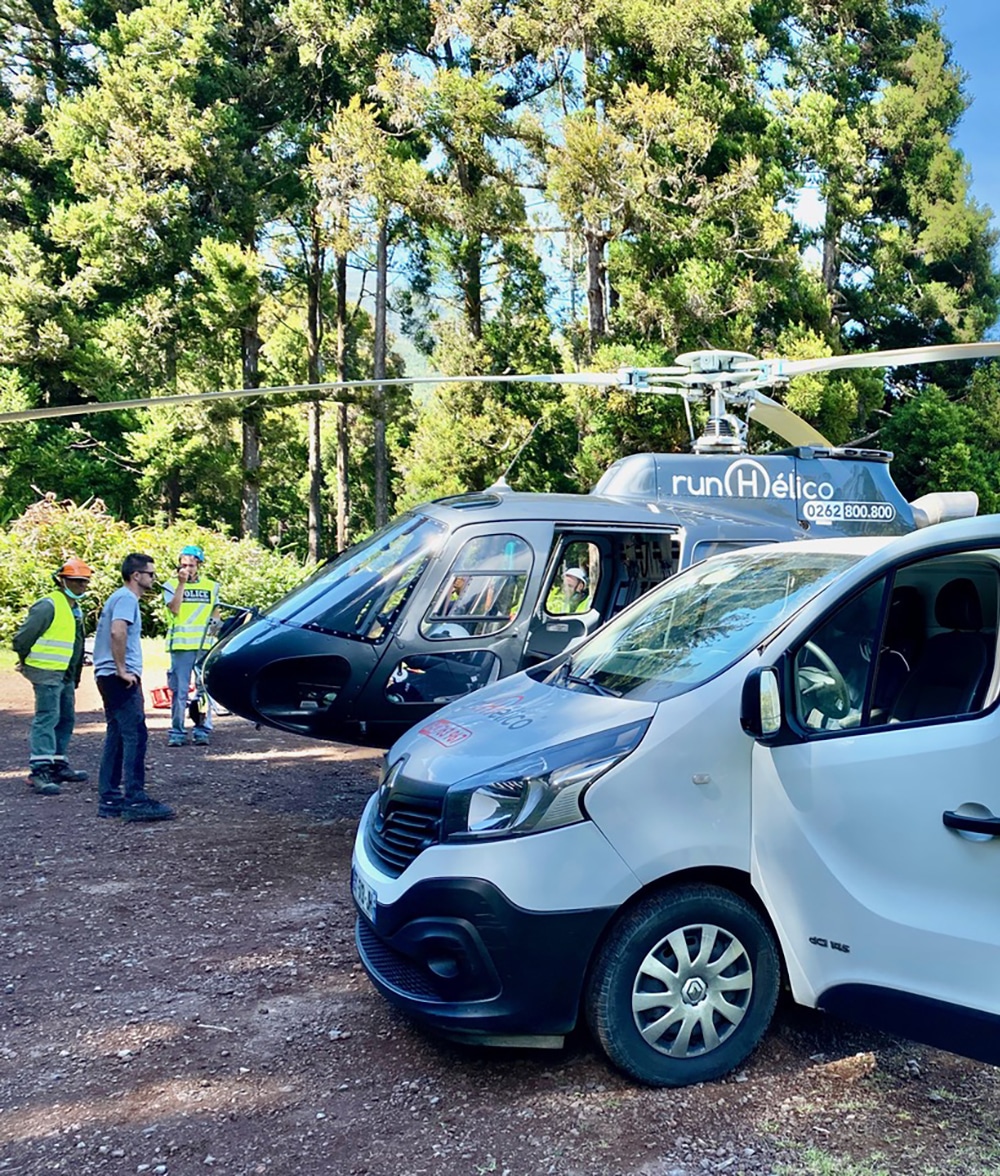 Assistance
We put at your disposal our vehicle of supply for the sites difficult of access.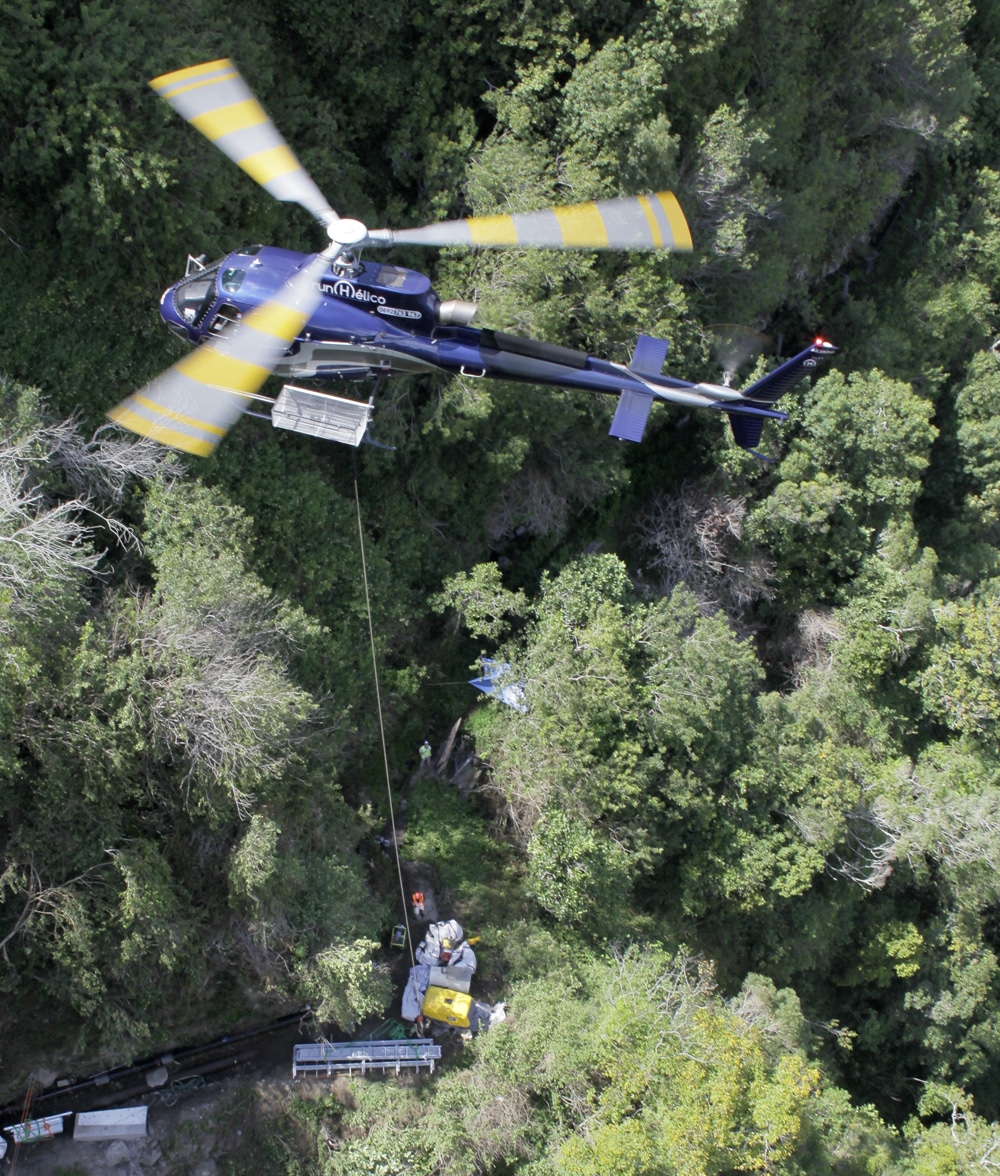 Lifting
We transport all types of loads with our slings from 15 to 100 m. Maximum load capacity 1300 KG
Aerial work is in the DNA of RUN HELICO
RUN HELICO performs high quality aerial work, thanks to its skilled pilots and its efficient AS350B3 E helicopters: transporting often heavy loads, workers and goods. RUN HELICO has a flight safety management and an aerial work quality assurance program to satisfy its customers.
Our expert pilots participate in many aerial work missions:
Supply of the Mafate and Grand Bassin circus Work in inaccessible areas for large companies in Reunion Island Surveillance of EDF lines
Fire fighting
RUN HELICO has established itself in this sector of activity thanks to its rigor, its reactivity and its permanent high level of security.