Price : Adult 230 – Child 210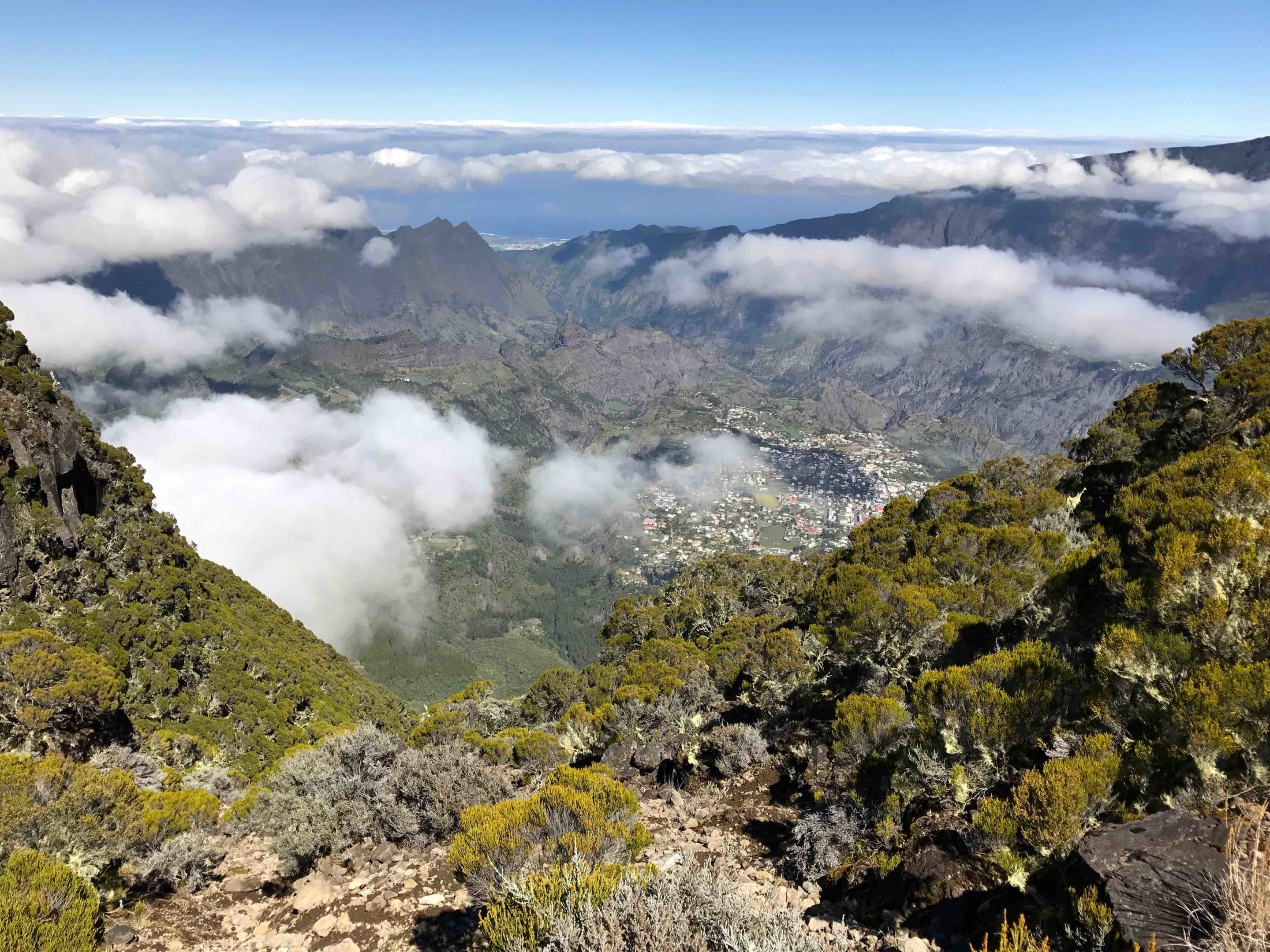 Cilaos
Each crater is protected by a rampart carved by an erosion into a thin greenery's wall, opening to a grandiose site, bathed by a breathtaking light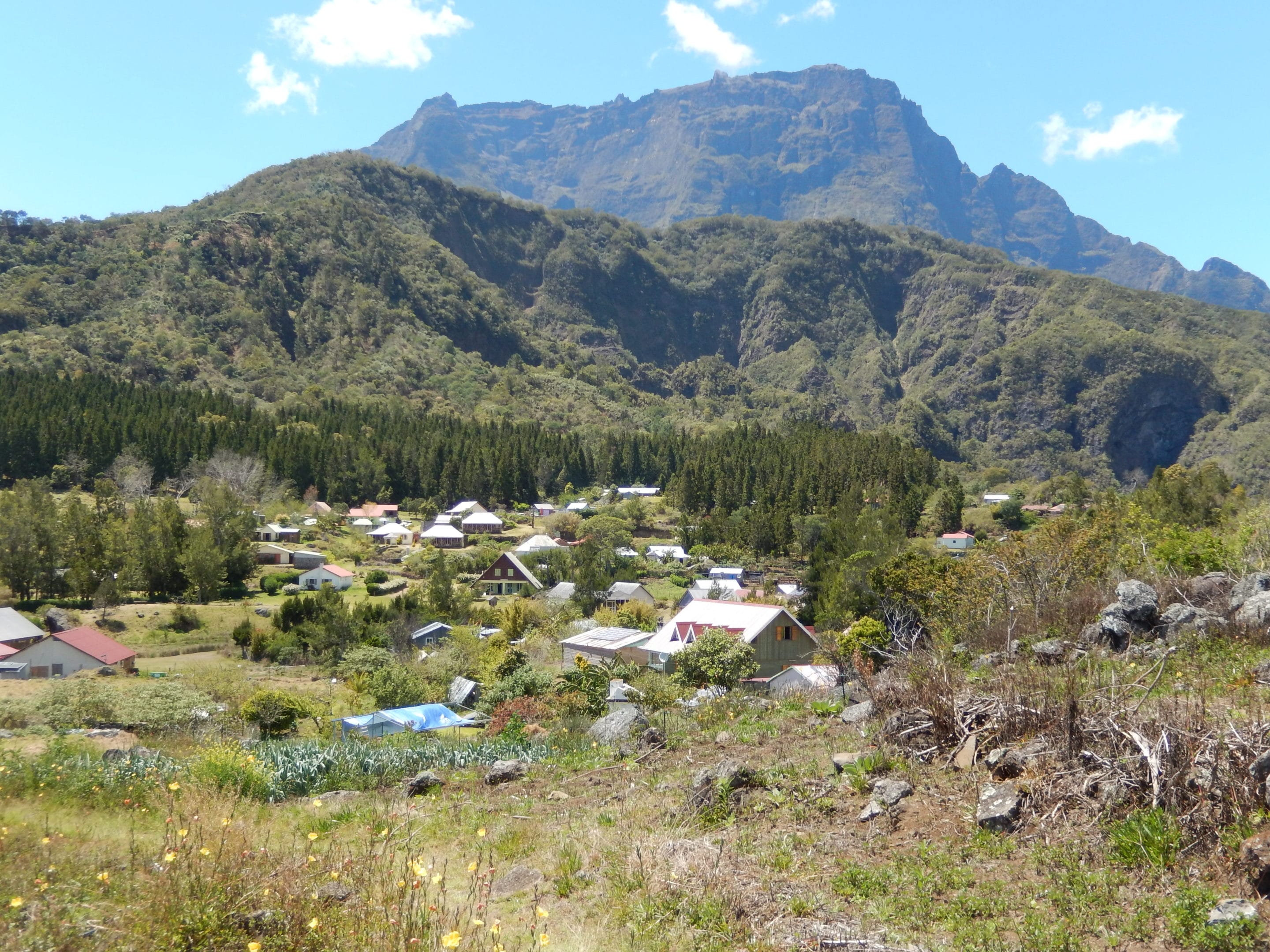 Mafate
Mafate is one of the three large natural cirques of the Piton des Neiges massif.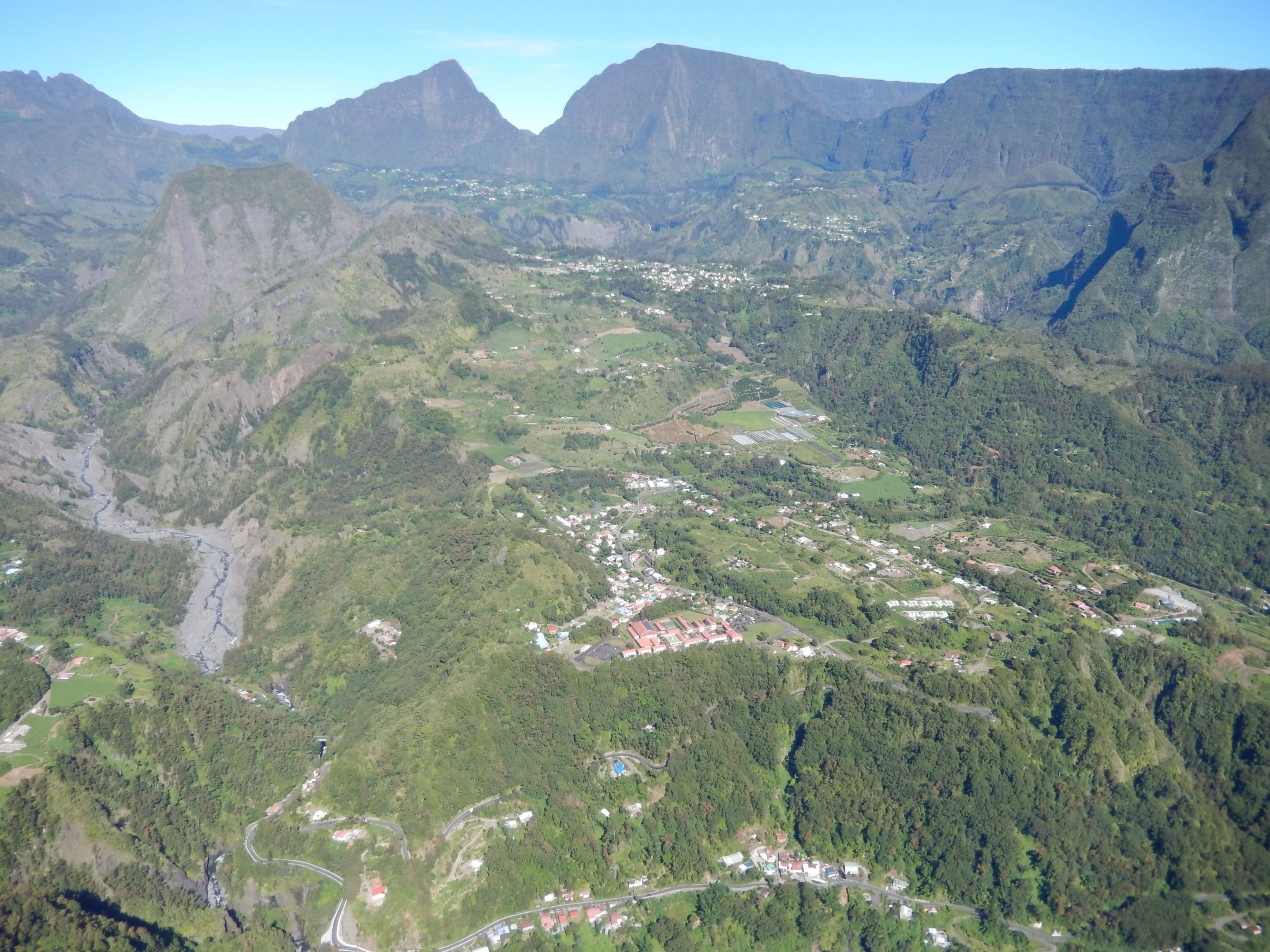 Salazie
Salazie is the most accessible of the 3 cirques, and the most verdant, nature is a spectacle, and the omnipresent water gushes in countless waterfalls.
Discover the intense Island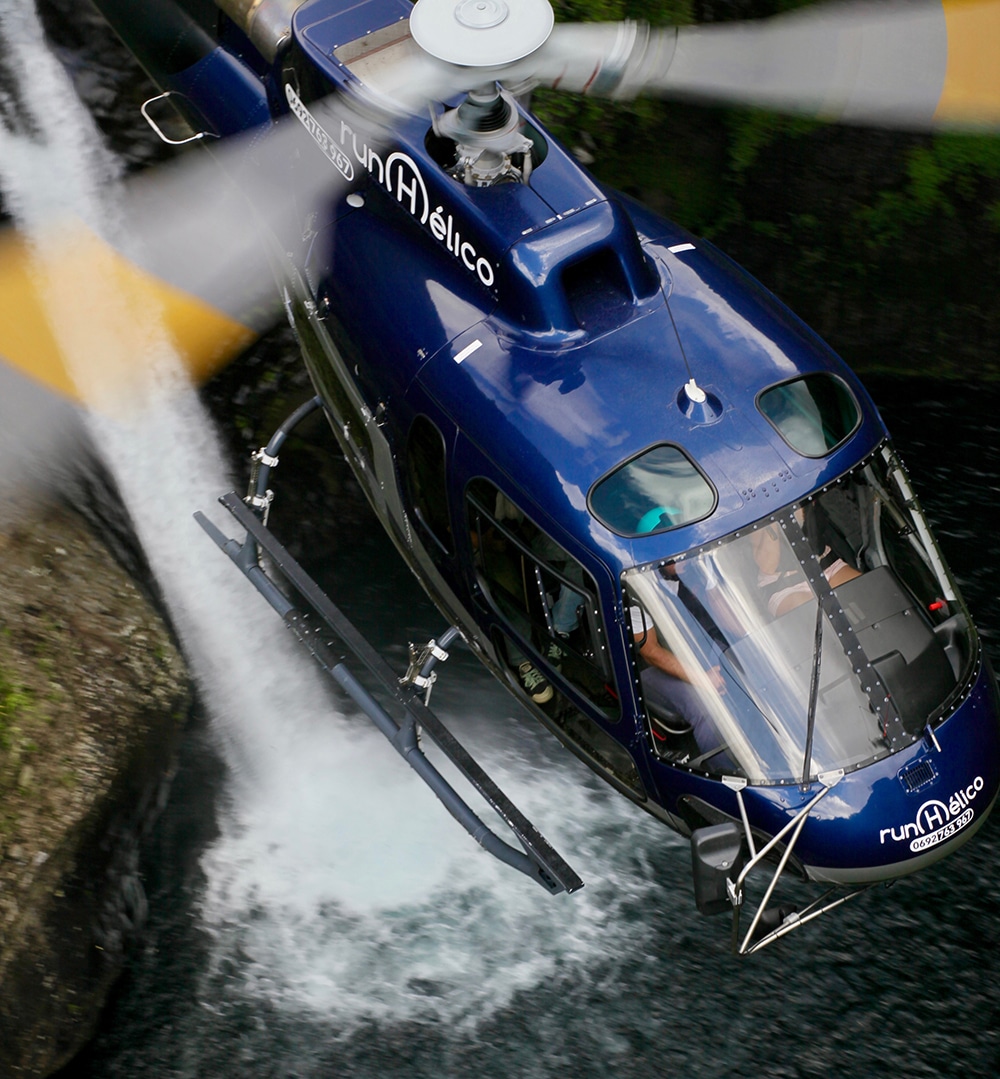 MAFATE
Discover Mafate and you will live an authentic and enchanting experience. The heart of a deteriorated volcano, the Mafate circus is a world apart. It is a geological setting drawn by steep ramparts where a plunging view from some surrounding ridges (Maïdo, Roche Ecrite, Cap Noir…) lets guess that it is inaccessible. It can only be reached by foot via small mountain paths or with our helicopter. Because of its savage wildness it has been a refuge to runaway slaves. The circus toponymy is there to recall the its history of the place. Today, despite their physical isolation, the inhabitants remain more attached than ever to this tormented land, living on the small plateaus, the îlets. Despite having access to modern means of communication, they perpetuate their traditions. On their plot of land, they practice mixed farming (fruit, grain, corn, livestock, henhouse…). Far from the hustle and bustle of modern times, it is with gentleness and authenticity that the Mafatais welcome hikers to what has become part of the inhabited heart of the National Park, a World Heritage Site. The largest village called "la Nouvelle" has only one school, electricity is supplied by the sun, a bakery and grocery stores are supplied mainly by helicopter. Nature reigns here, it explodes at every turn of a marked path, the mountains are omnipresent, the peaks have unimaginable shapes, the gullies, waterfalls and forests are a real treat for the eyes.